Cheng Kai & Ali Dingding, opening up the traditional industry to step into the digital
---
Beijing Chengkai Hengye Technology Co., Ltd. was established in 2000. After 23 years of precipitation, Chengkai has formed a closed-loop ecological system of PPE research, production, marketing, warehousing and logistics. Over the years, Cheng Kai has obtained a number of European Union international CE certification, won the "315 Hundred Quality and integrity benchmarking enterprises" for 8 consecutive years, and has more than 10 national patents. Through continuous research and innovation, Cheng Kai has stepped into a new era of digital transformation. With the core concept of "Focusing on personal safety protection equipment - personalized, quality and intelligent manufacturing", the company aims to realize knowledge and integrate knowledge and practice. Focus on one industry and constantly explore, try our best to promote the digital development of the industry.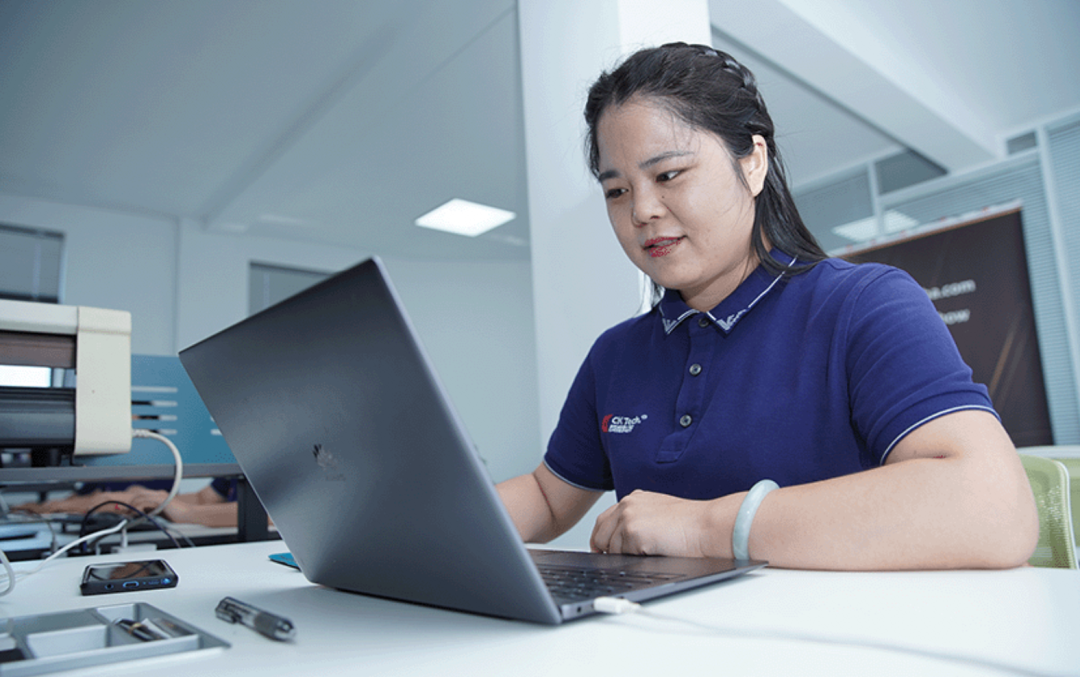 "The nail ecosystem is my favorite future direction, and we need to focus on fighting this new era battle." -- Chengkai Tiehua, General Manager
"Dingding service window has brought a new flow channel for enterprises, and 21 million enterprises have organized precise promotion, forming a new business trend. Through the nail service window, it is more convenient to see the bidding announcement, check the enterprise dynamics, publish our own product information, and accurately find the target customers."
- Account Manager of Hyacinth Chengkai University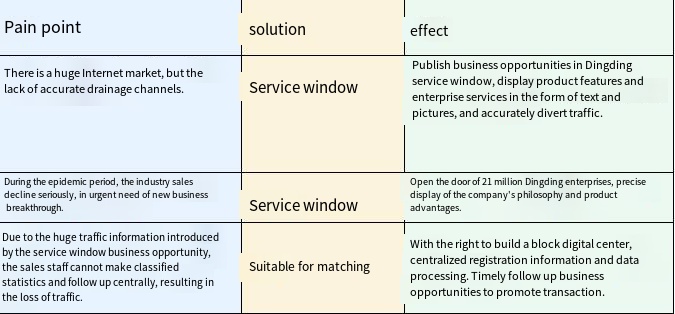 Small ventures lead to big business opportunities
In 2022, after Dingding business opportunity was launched, Cheng Kai immediately tried new opportunities and released 5 pieces of business opportunity information every day. Gradually, customers began to contact the company. Large to well-known manufacturing, small and medium-sized enterprises, small to individual distributor consultation, nail nail service window to help the company to open up a new channel of business form. At the same time, Cheng Kai also successfully conveyed the company's philosophy to 21 million enterprises in the form of article pushing through the service window. With the thinking of co-creating and co-building with customers, he solved the problems encountered in production safety.
In October 2022, a customer from Germany of Zhejiang International Trade Co., Ltd. needed a gas mask that met the European Union standard. The purchasing staff of the company accidentally saw a similar product released by Cheng Kai through Dingding business opportunity, and immediately added Dingding business publisher to communicate with the customer's needs. Cheng Kai immediately contacted the factory to customize a gas mask in line with export grade for the customer, solved the customer's problem, and finally sold 180,000 yuan. Before, Cheng Kai had no idea that the service window would be so accurate in obtaining customers. After seeing the effect, Feng put forward the nailing service window as a key development project in the company meeting and set up a special responsible department.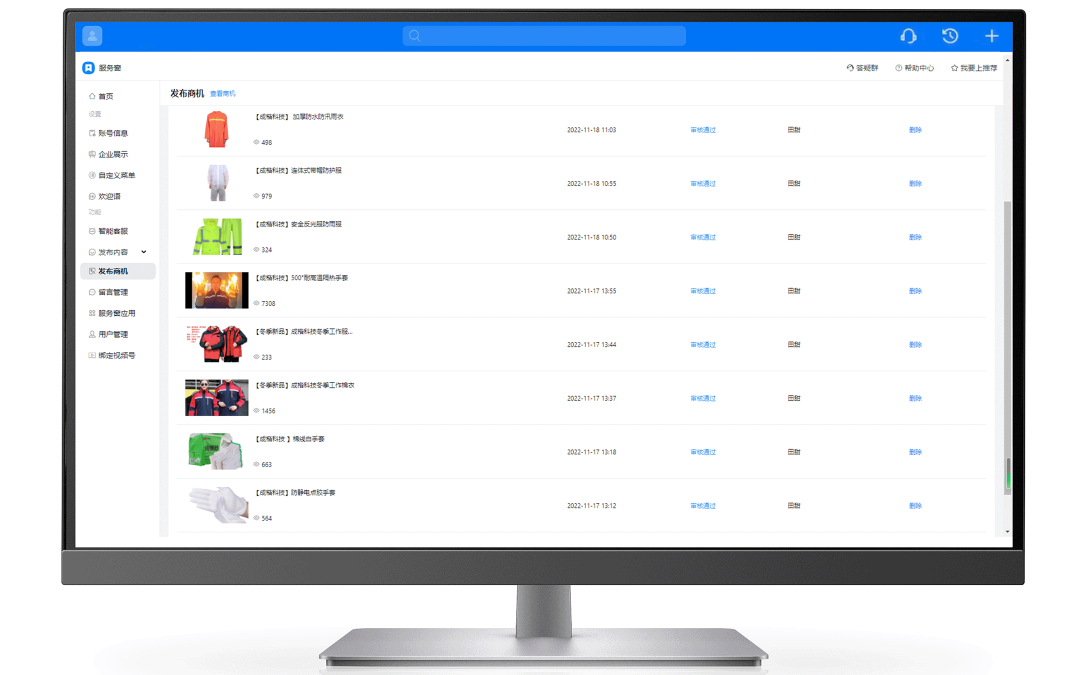 Rapid construction of digital Taiwan to undertake business opportunities, promote the exchange
In the face of a large number of business opportunities, how to deal with it efficiently has become a new problem. Under this requirement background, Chengkai developed Chengkai digital mid-desk system for customer life cycle management. If there is no first time to place an order, the salesman will input the customer information into the data center, and maintain it according to the cycle. After a period of accumulation, Cheng Kai expanded 96 customers through Dingding business opportunities, and the order amount was more than 450,000 yuan. Taking this opportunity, Cheng Kai took the first step of industry digitalization on behalf of traditional industries.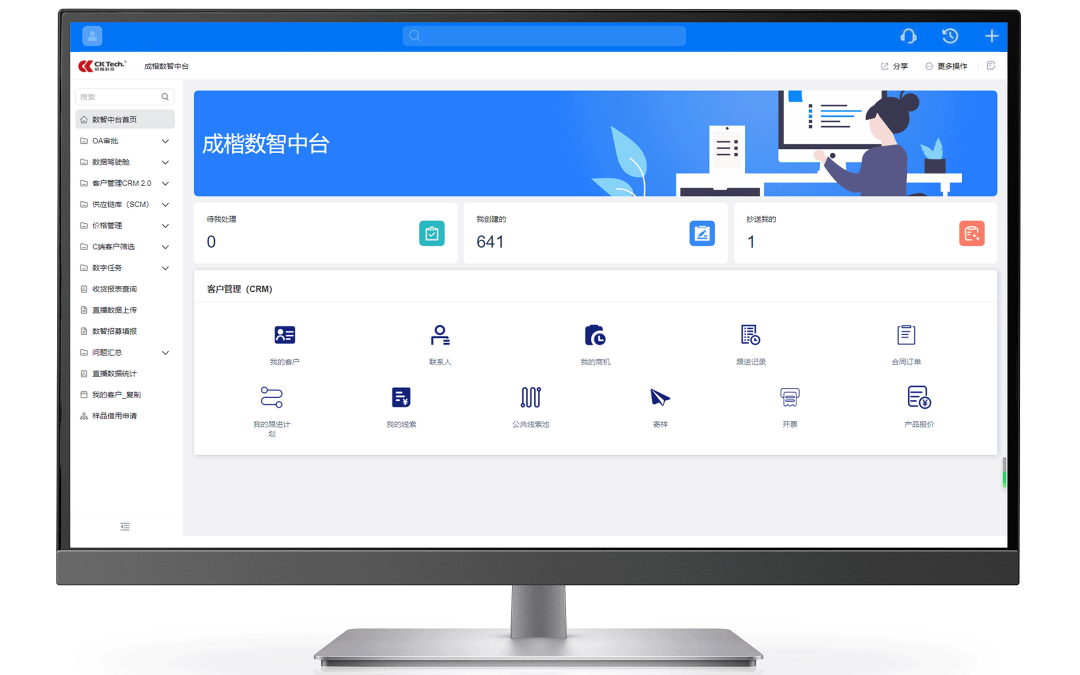 ---