The 104th Shanghai Labor Protection Exhibition of Cheng Kai Technology, a pioneer of food processing gloves, was successfully concluded!
---
In the just ended 104th Shanghai Labor Protection Products Exhibition, with excellent products and young enthusiastic team appearance, Cheng Kai Technology has been widely recognized and praised by the majority of visitors and even foreign visitors. In this exhibition, Cheng Kai Technology Company fully demonstrated its technical strength and product advantages, successfully attracted the attention of a large number of audiences, and won a good reputation and public praise.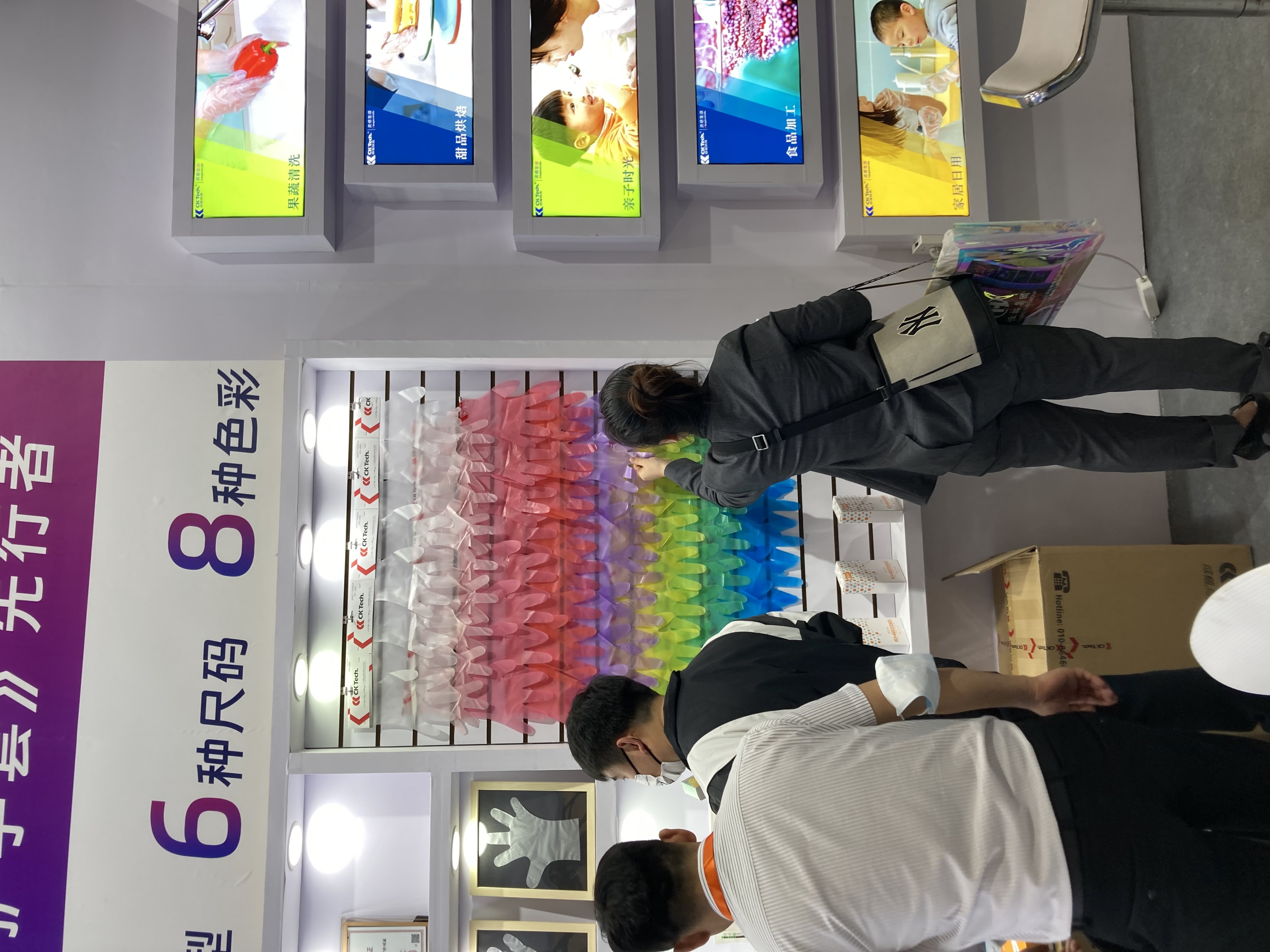 In the Shanghai Labor Protection Exhibition, the products displayed by Chengkai Technology Company are mainly food processing gloves. The layout of the product display area is also very novel and eye-catching, highlighting the beauty of colors. Let a person at a glance can see the company in product quality and technology research and development of the heart.
The main products of Chengkai Technology in this exhibition are food processing gloves. As the pioneer of food processing gloves, Chengkai Technology adheres to the mission of improving industry standards, comprehensively guaranteeing the safety and health of enterprises and consumers, and promoting social welfare. For the food processing industry, the use of food processing gloves can reduce the risk of cross infection and environmental pollution. To ensure the health and safety of consumers in the food processing and catering industries, and promote the healthy and sustainable development of the whole industry.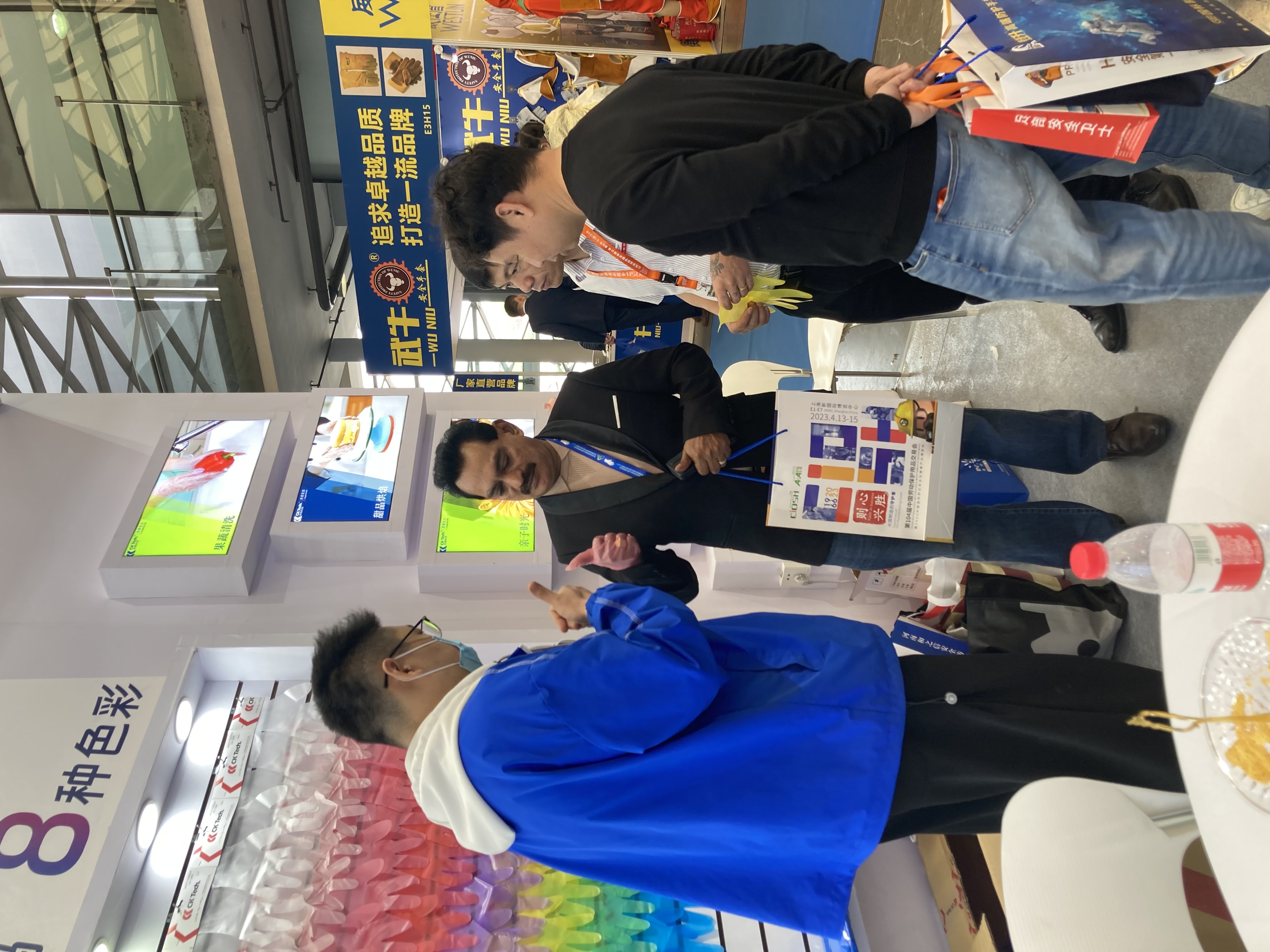 During the exhibition, the booth of Cheng Kai Technology Company has maintained a high popularity, attracting the attention and consultation of many exhibitors. Many viewers spoke highly of the company's product quality and innovative design, and expressed their intention to cooperate with the company. The display of Cheng Kai Technology Company's latest products - colorful food processing gloves, is attracting a large number of viewers to come to understand. Many viewers praised the product as one of the most innovative products of the year.
During the whole exhibition, Cheng Kai Technology Company showed high professionalism and rigorous working attitude, successfully attracted a large number of audience's attention and praise. This exhibition not only enhanced the company's popularity and brand value, but also promoted the company's development and growth, and laid a solid foundation for the company's future development. Chengkai Technology Company will continue to carry forward their own professionalism and technical level, for more labor protection supplies and safety equipment to provide quality services and new creative design.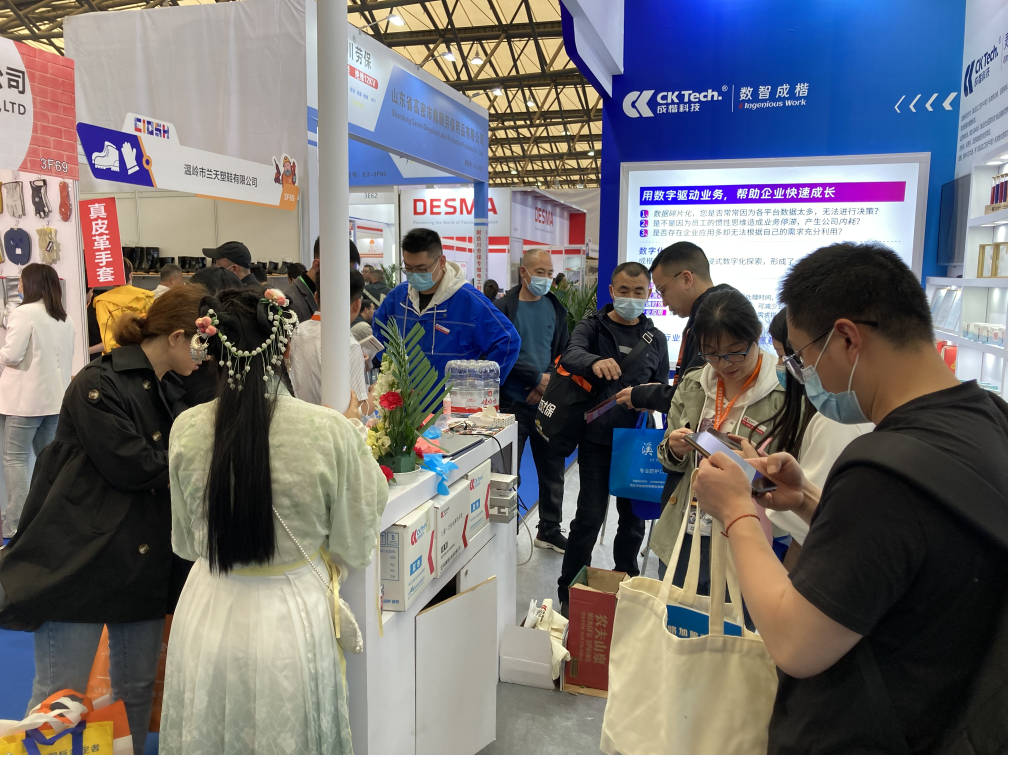 Digital exploration:
As a traditional enterprise in labor insurance industry, Chengkai Technology prospectively understands that digital transformation will bring comprehensive changes to the industry, so it fully develops the pioneering spirit of daring to explore, takes the lead in seizing the opportunity, and puts digitalization into practice. Now Chengkai Technology has reached deep strategic cooperation with Dingding and Ali Cloud. Guided by the digital wisdom and service of the industry, Chengkai Technology will surely show more brilliant performance in the future and make more positive contributions to the continuous improvement of the digital level of the industry.
---